I love using a family planner to keep myself and my family on track as well as a blogging planner to...well...keep myself and my blog on track...lol!
I have searched the wonderful world wide web to find some of the best [in my opinon] free organizational printables for 2015.....here they are~
This one is fabulous and comes in two sizes!!!!!
http://unclutteredlifestyle.blogspot.com/
********************************
Now, I have shared this one before, but it is so awesome and can be used again and again....so I had to share it again :)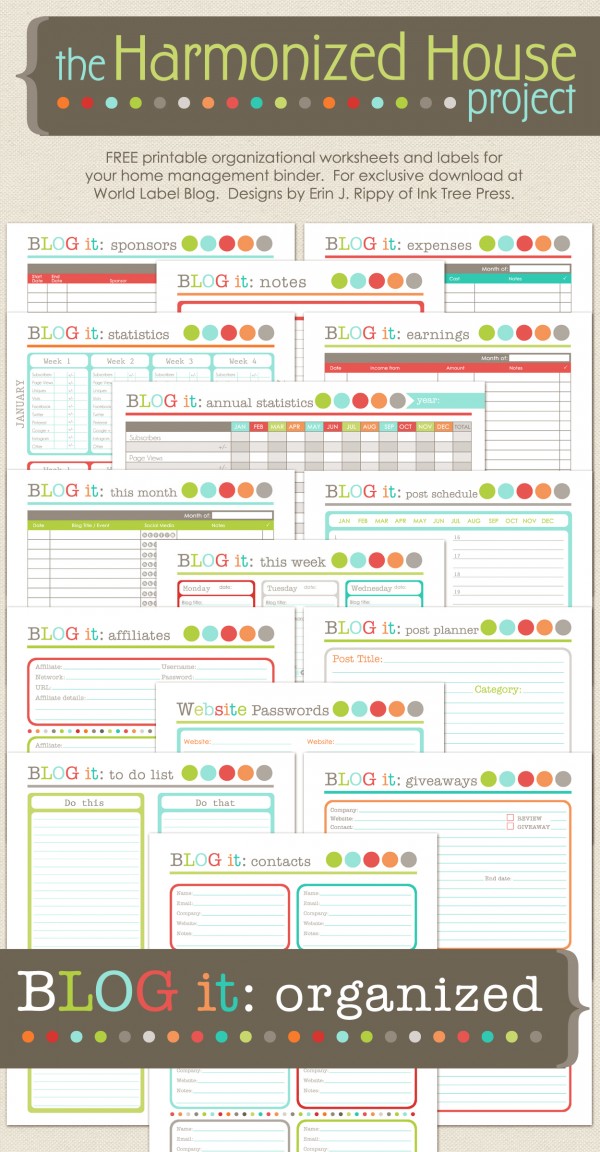 http://blog.worldlabel.com/2014/blog-it-bloggers-organizational-printables.html
This great set of printables can be found at www.blog.worldlabel.com along with lots of other great printables and designs!
********************************
Keep your life & blog on track with this great little planner!
http://akadesign.ca/blog-planner-editorial-calendar-free-printable/
This great planner was designed to get your organized and keep you that way, great for us bloggers! Find this and other great stuff over at www.akadesign.ca
********************************
This set here is also great for keeping your blog and your goals right on track and I just love the colors, so bright and cheerful!
sweetdesigns.com
Thanks to sweetcsdesigns.com for creating these awesome printables!
********************************
And last, by certainly not least, this blog planner is another perfect design that will keep your blog perfectly polished and organized!
http://7onashoestring.com/2014/12/printable-2015-blog-planner.html


Special thanks to Staci over at 7onashoestring.com
for designing these great printables!
********************************
I hope you enjoyed this round up and found some really great organizational printables!
Be sure to check out the blogs that designed these lovely printables and show them some love
[and download your favorite free printables there]
*Alot of hard work goes into designing printables, so please give credit, where credit is due and link back to my blog and to the original blog that the printable you share was created.
Follow my blog with Bloglovin